Wacom Holiday Sale
A Wacom tablet makes a great gift for image makers who take industry-leading technology and attention to detail seriously. Wacom offers truly natural experience that will help take your creative ideas to the next level.
Sale Starts Dec 4, ends Dec 12, 2020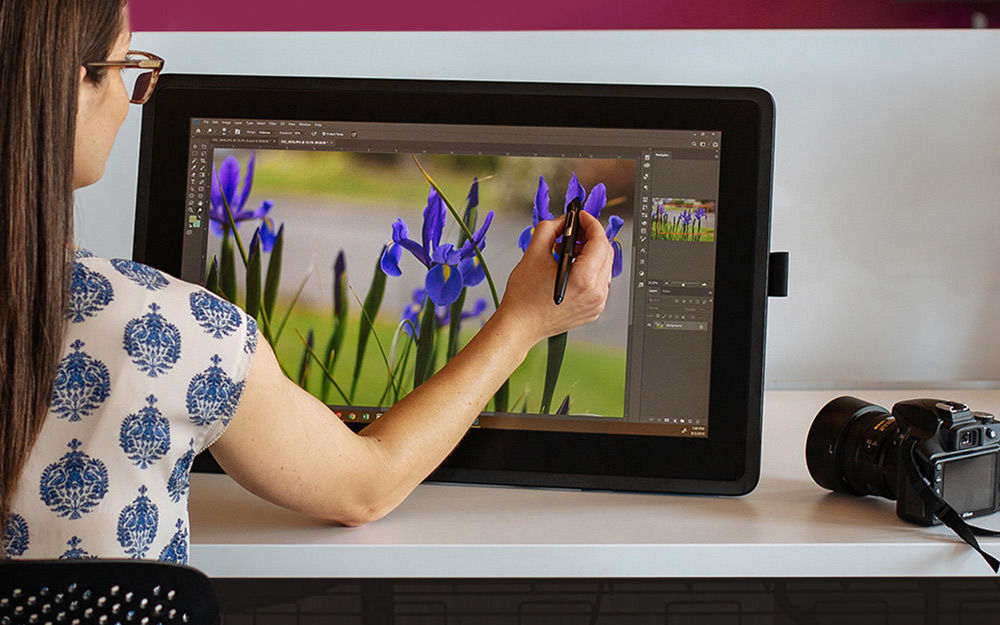 Bring out the best in your photos with Wacom
Photo editing and manipulation is a key weapon in the arsenal of any good creative. In post-image processing, there are no shortcuts, but when you connect a Wacom pen tablet or pen display to your computer, applications such as Adobe Photoshop and Lightroom recognize your use of the tablet and give you access to capabilities not available to you before. One of the most significant benefits is the recognition of pressure sensitivity.
When you use a pressure-sensitive Wacom pen, you gain the ability to more precisely and subtly enhance your images. From the Clone Stamp and Healing Brush to Layer Masks and Adjustment Layers, you can dynamically adjust color temperature exposure, tone, contrast, and most other features, all by how lightly or firmly you press your pen to the tablet. For better results in your images, your creative edits and enhancements will look more natural and organic when using a Wacom pressure-sensitive pen.
Explore new ways to get creative with Wacom Intuos
Wacom CTL4100 Intuos S Black
Easy to set up and use, Wacom Intuos is the perfect drawing tablet for anyone starting out in drawing, painting, or photo editing. The light, super-accurate, and battery-free pen features 4,096pressure levels and an ergonomic designtodeliver better precision and control. Customize the pen's two side buttons and the tablet's four ExpressKeys to put your favorite shortcuts at your fingertips. With free downloadable creative software to get you started, Wacom Intuos is built to bring your wildest ideas to life.
Bonus Creative Software:
Register your Intuos to receive Clip Studio Paint Pro (2-yr license), and try out Corel Painter Essentials 7 & Corel AfterShot Pro 3 (90-day trial). Must register to receive software. Offer only available for customers located in the Americas.
Read More.
---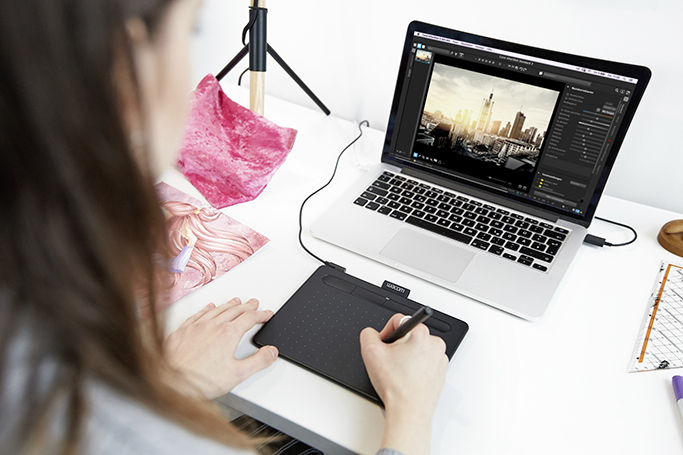 ---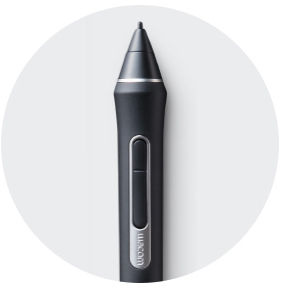 Premium pen technology
Wacom Pro Pen 2 has been engineered with a focus on achieving excellence, pushing limits, and honing the finest details to offer the unique Wacom experience that our customers love.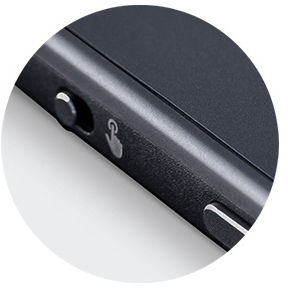 Built for professionals
Designed with the input of our customers, Wacom Intuos Pro is built from premium materials and has been rigorously tested to meet professionals' needs.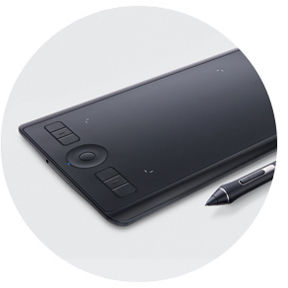 The creatives' choice
With proven excellence and longevity, Wacom pen tablets have long been recognized by creative professionals as the benchmark in quality.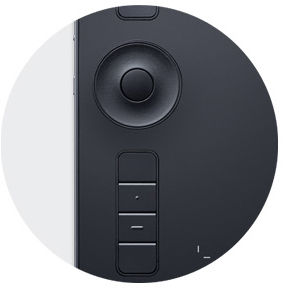 Tailored for your needs
Choose from a variety of pens and different Texture Sheets* to personalize the way you work. Plus, get easy shortcuts with customizable ExpressKeys?, Touch Ring, and pen side switches. *Sold separately for M and L sizes only
---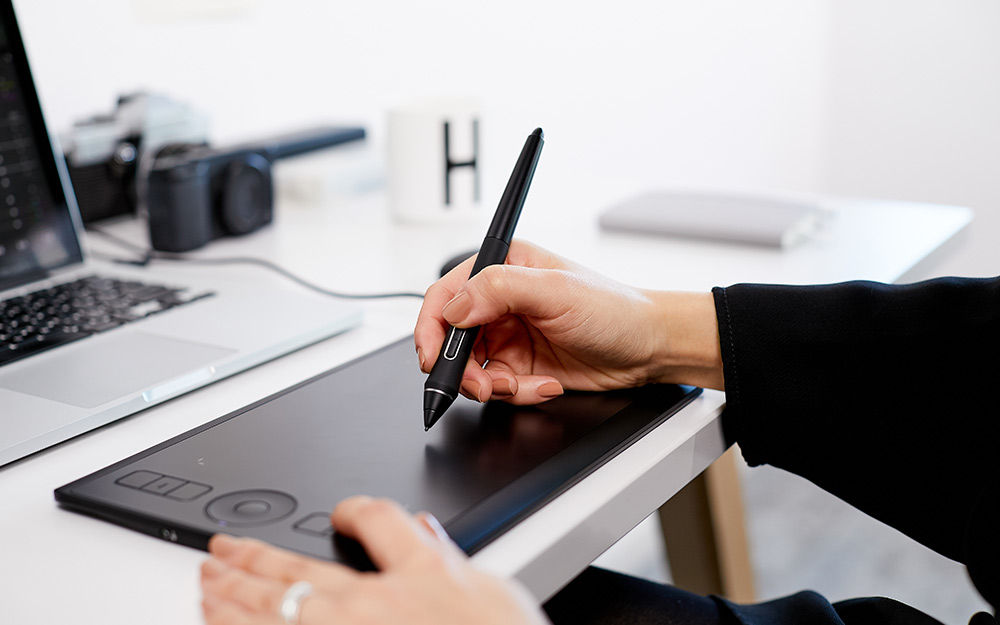 Redefining the professional standard in creative pen tablets
Wacom Intuos Pro
Wacom Intuos Pro is a professional-level pen tablet with ergonomic and productivity features ideal for image editing. The included Wacom Pro Pen 2 delivers exceptional precision and improved control for fine detail work. Multi-touch gestures, customizable ExpressKeys, Radial Menus, and pen side switches give you quick access to your favorite shortcuts and can speed up your workflow. The durable design can withstand the rigors of everyday use, and with sturdy aluminum construction, you can take your tablet with you wherever you go.
Bonus Creative Software:
Edit videos and create motion graphics with 2-months of Adobe Premiere Pro and Adobe After Effects, included when you purchase and register your tablet.
Read More.
---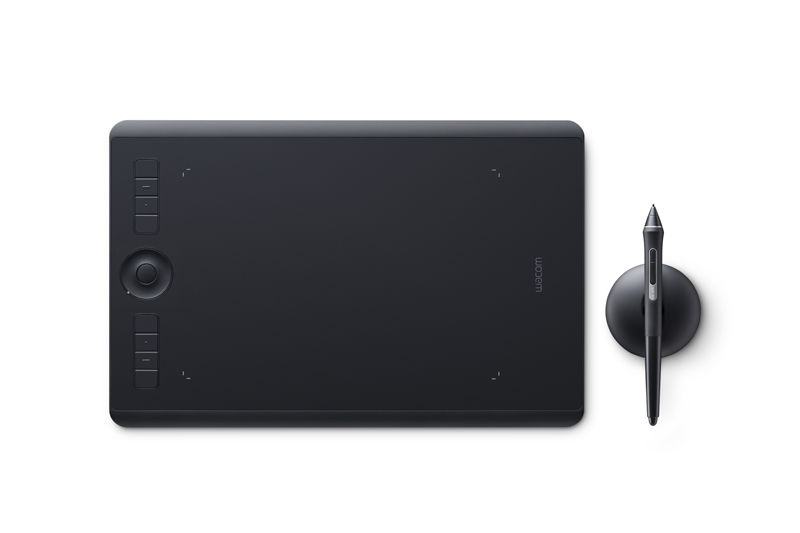 Wacom PTH660 Intuos Pro Medium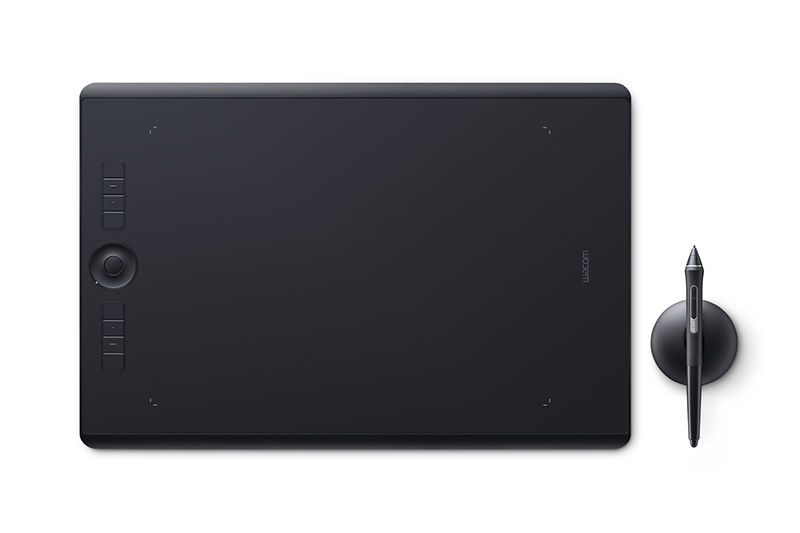 Wacom PTH860 Intuos Pro Large
---
Wacom Pro Pen 2 - Natural and precise
Our state-of-the-art creative pen, Wacom Pro Pen 2 is included with Wacom Intuos Pro. Featuring 8,192 levels of pressure sensitivity and unparalleled tilt recognition every stroke and move of your hand is followed with unerring accuracy.





---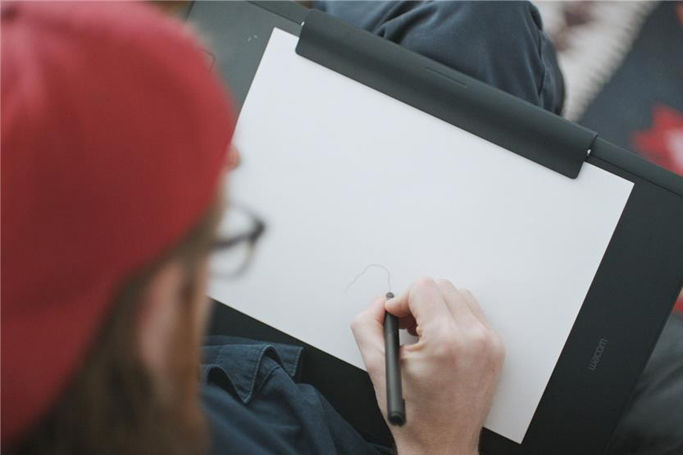 Automatically convert paper sketches into digital files, as you draw
Wacom Intuos Pro Paper Edition
Wacom Intuos Pro Paper Edition combines the very latest Wacom technologies with the drawing paper of your choice to offer a new – but familiar – way of working. Enjoy the feel of drawing with the Finetip Pen on paper while Wacom Intuos Pro Paper Edition captures every stroke, ready for further work in your favorite software. Or connect Wacom Intuos Pro Paper Edition to your computer and work directly into any application you choose with the Wacom Pro Pen 2.
Bonus Creative Software:
Edit videos and create motion graphics with 2-months of Adobe Premiere Pro and Adobe After Effects, included when you purchase and register your tablet.
Read More.
---
Wacom PTH660P Intuos Pro Medium Paper Edition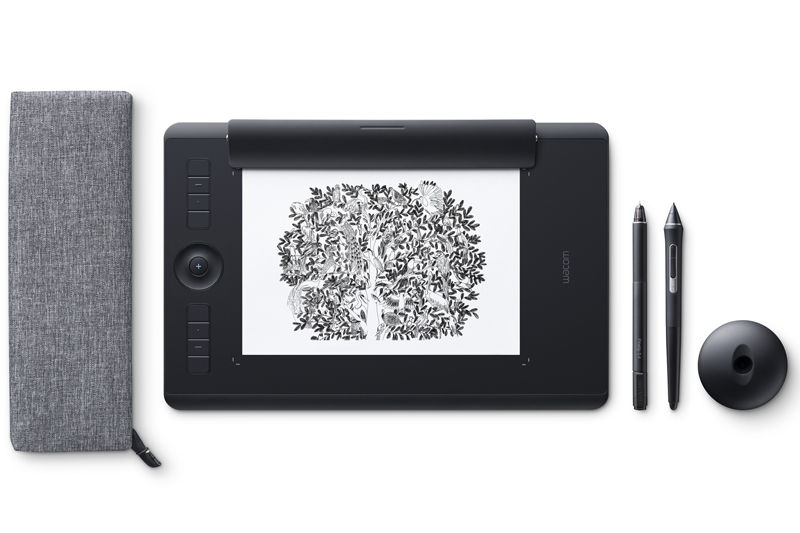 Wacom PTH860P Intuos Pro Large Paper Edition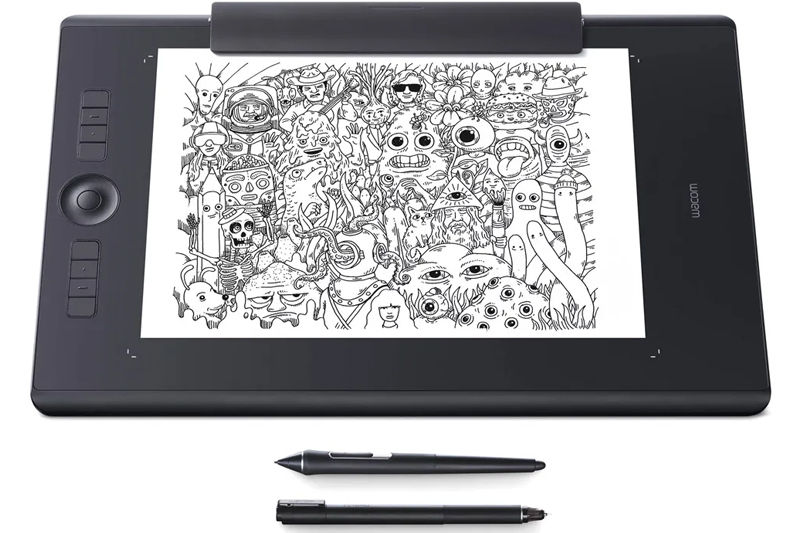 SHARE THE JOY
Gift Card Giveaway Contest
Sign up to Vistek eNews and your chance to win one of 3 Gift Cards valued at $2,500, $1,500 and $1,000!
SIGN UP HERE
Shop with Confidence at Vistek
local_shipping Free Shipping
To make your shopping experience more enjoyable, Free Shipping is available for non-oversized items up to 10lbs and over $99.99. Check out our shipping rates here.
verified_user Expert Advice
One of the perks of shopping here is that you enjoy helpful advice from our staff and fellow shoppers who are passionate about sharing their knowledge.
loyalty Incredible selection
We offer you the finest gear from around the world – exclusive brands and a selection of photo and video products you'll find at no other store.